Micro-influencers for the Super Bowl, New tool 'Off-Facebook activity', How to make a B2B boring profession great again… here is what happened this week
Leading brand turns to micro-influencers for the Super Bowl campaign
With the final of the 2019 National Football League (NFL) to take place during the night of Feb. Sunday 2 to Monday 3, consumer brands are ramping up their communication around one of the most watched event worldwide.
In addition to more or less famous personalities to act as brand ambassadors, hummus brand Sabra asked a couple of Instagram micro-influencers to invite their audience to participate to a contest awarding five 100,000$ prizes as well as pots of hummus. "Dip. Watch. Win." is the motto.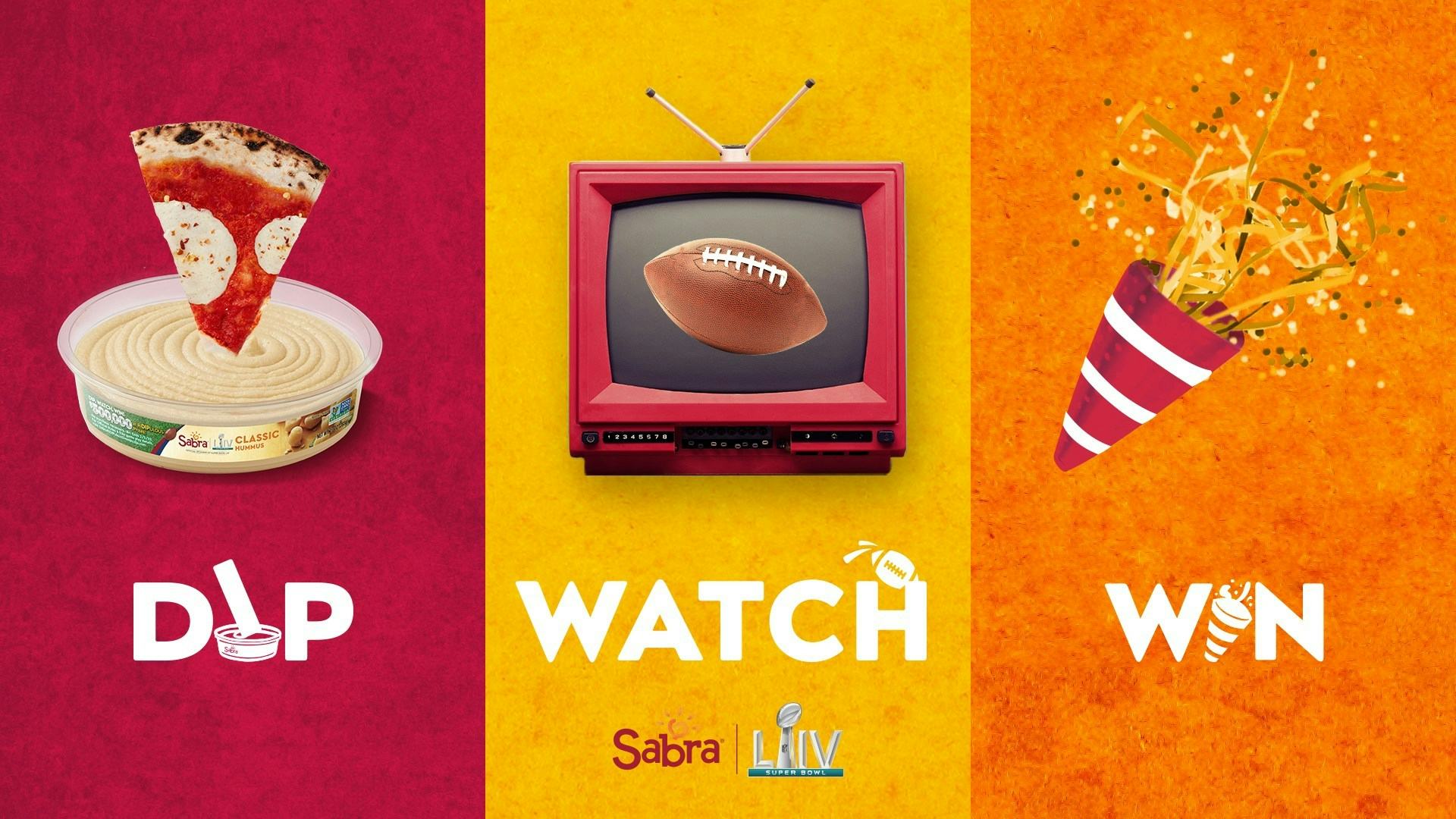 Those macro-influencers have between 10k and 20k followers. Among them, we have lifestyle bloggers, mommy and travel bloggers, professional athletes…
As a matter of fact, brands are increasingly moving towards a mix of large celebrities and small influencer to roll-out their communication.
Read more:
https://www.alistdaily.com/lifestyle/super-bowl-influencer-marketing/
Facebook launches a tool called 'Off-Facebook activity' to let you know how it tracks you
You may not know it, but a lot of external websites and apps share the activity you have there with Facebook. Such information is then used for better ad targeting.
This week, Facebook released his long-awaited tool allowing you to have a view on how it tracks you outside of the social network: "Off-Facebook Activity".
If you want to know which websites and apps did share your activity with Facebook, click here.
More practical details on how to use Off-Facebook Activity can be found here.
As pointed out by The Washington Post columnist Geoffrey Fowler, the tool is buried in endless clicks in the settings section and is not that useful as it doesn't allow to easily reset bunches of links between Facebook and your favorites apps. Nevertheless, alternatives such as Google don't offer the same visibility.
Read more:
https://www.washingtonpost.com/technology/2020/01/30/help-desk-if-facebook-is-stalking-me-what-about-instagram/
How to attract the best influencers at no cost to promote your brand or store
If you're willing to work with influencers but have limited budget to make it happen, creativity becomes key to maximize the attractivity of your business towards them at limited cost.
And this starts with thinking what your business could offer to make an influencer want to work with you. This week, New York University Professor and Honigman Media CEO Brian Honigman pubished an article sharing a couple of ideas to get you to brainstorm. Here is our take on what you can think of:
Free products/food to test/taste, review, and create content about
Invitation to your events: casual invitee, VIP, panelist…
Introduction to relevant people in your network (e.g., other brands/stores)
Participating to an interview, article, video, image that you will feature on your website
Sharing, liking or commenting content they create
This is of course only a short list of all the things you can do. What ultimately matters is that your reward is valued by influencers. So, don't hesitate to ask them openly what they would like to receive and adjust your reward consequently.
Read more:
https://www.socialmediatoday.com/news/influencer-marketing-on-a-tight-budget-incentives-to-offer-beyond-a-big-pa/571196/null
Pharma regulators investigating influencer marketing
Regulators of the pharma industry, both in Europe and Americas, are increasingly looking at what will the rise of influencer marketing mean for the sector.
In the US, the Food and Drug Administration (FDA) is ordering two studies on the impact of influencers on consumers behavior. In particular, three different kinds of influencers will be studied: physicians, celebrities and patients; and in two different setups: either full disclosure of paid partnership or no disclosure at all.
In Spain, the Ministry of Health is reportedly working together with Google to identify and erase content where an influencer recommends specific drugs to their followers, sometimes prescribed drugs. Such content is rather legion in Spain and regularly called off by pharmacists on Twitter.
No doubt this is only the beginning, with large pharma companies increasingly seeing the value in using influencers to reach target consumers for beauty products.
Read more:
How influencers are making a boring B2B profession great again
Our friends at Fanbytes succeeded to make successful and exciting for Gen Z (born after 1995) a campaign about the Association of Chartered Certified Accountants (ACCA) in UK. Concretely, how did they proceed?
They used TikTok influencers to kill all the stereotypes about "boring accountants". They used Snapchat influencers to talk about ACCA qualifications and inserted a swipe-up link to their home page. And finally, they used an AR Lens allowing people to switch from a boring accountant filter to another one more in line with their codes.
The campaign resulted in a great success, expanding their reach and collecting millions of views on social media. Therefore, you may ask yourself why? Simply because they moved away from their traditional marketing practices. To reach Gen Z, you need to use Gen Z codes. And guess who knows them best? Answer: Gen Z influencers.
Read more:
https://talkinginfluence.com/2020/01/29/fanbytes-leveraged-influencer-marketing-accountancy/